Decentral modules ... control on site
Decentralized Casambi modules can be mounted directly on site at the consumer and can be operated very conveniently by push-button or smartphone.
Wiring efforts are reduced with a decentralized installation.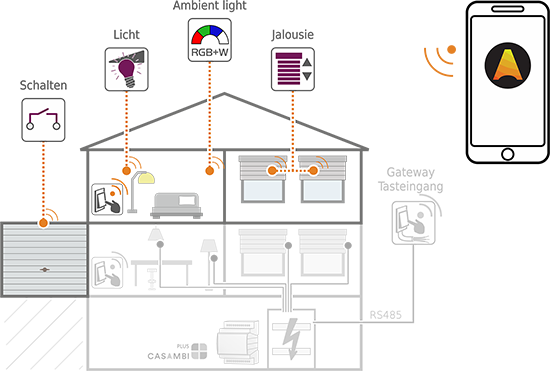 Phase dimmer
Retrofit-Universal-Dimmer
Advanced Adaptive Dimming
Additional push button input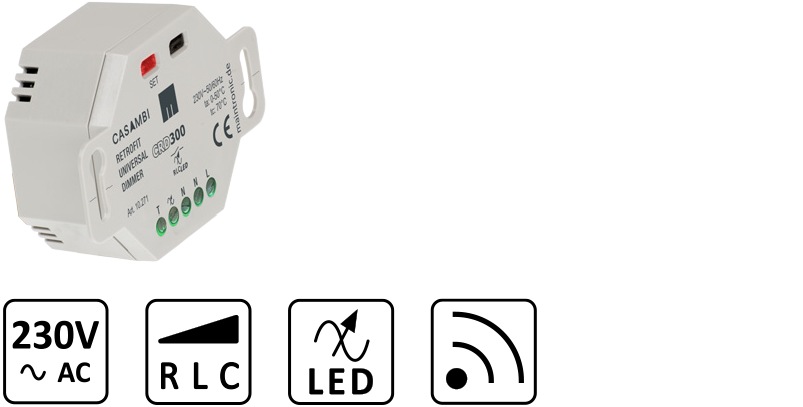 Switch actuator
Switching devices via smartphone
High inrush currents possible
Numerous time functions

LED-Dimmer
LED-Dimmer constant voltage
RGB-W | tuneable white
Control: Casambi, DALI/push button

Blind actuator
Switch actuator for roller shutter,
blinds, awnings, ..
Local control with external push button
Numerous time functions

Push button interface
Wireless 6 CH push button inputs
Casambi repeater
Comfort push button functions

NEWS

Information coming soon!